Lahm Bi Ajeen translates to "meat in the dough" in Lebanese. While typically served as an appetizer, it is also popular as a main dish as well.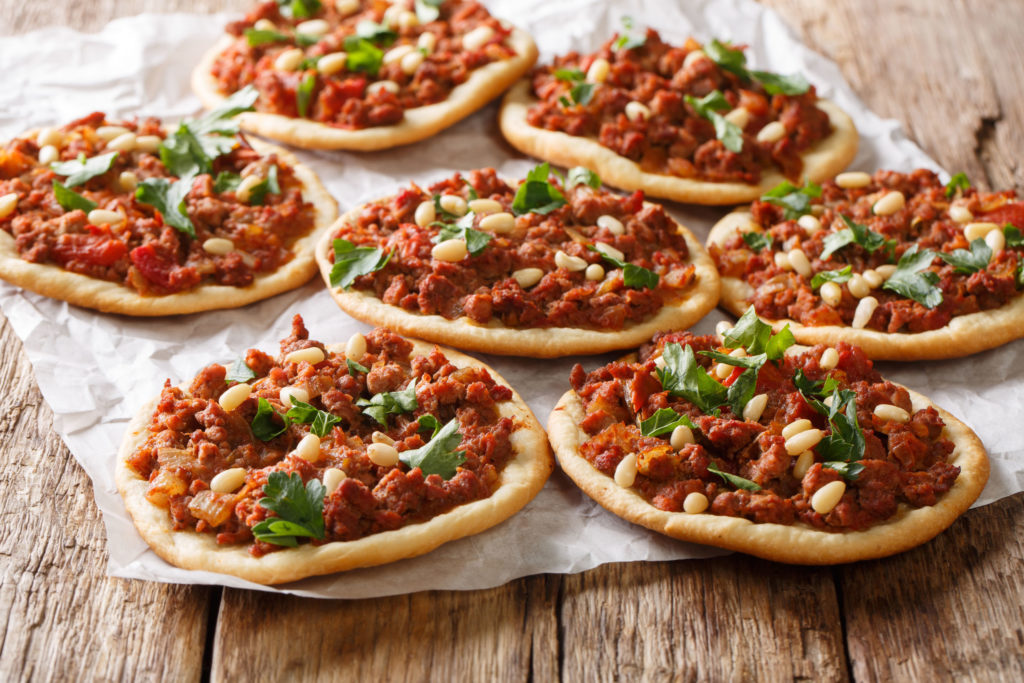 This dish is wildly popular in Lebanon, and you will find many variations of lahm bi ajeen throughout the country. While lahm bi ajeen is typically served flat like a pizza, it can also be folded in half and consumed like a sandwich. Because of this, it is common to see locals consume lahm bi ajeen throughout the day for its convenience and taste. Unlike meat pies you find in American pizzerias, this dish typically contains only one type of meat, usually lamb.
We serve an exceptional lahm bi ajeen here at Khoury's. Everyday it is baked fresh in the oven with ingredients such as grass-fed lamb, tomatoes, onions, and other spices. This popular street food can be yours here in Las Vegas! Enjoy.